The Opcode Club And Experience Magazine.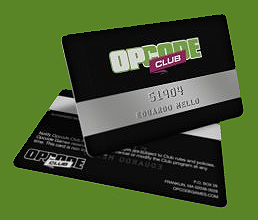 Did you know:
The original CV prototype had a lot more RAM. ?
Get the answer via Opcode Games Club soon available.
After the launch of the new Super Game Module will a new ColecoVision Club be reborn.
It will be Eduardo at Opcode Games that will be the man behind the new ColecoVision Club.
The Opcode Club member will receive a personalized member card with your name like this above.
Full color printed magazine covering the world of Opcode and ColecoVision in general.
Some Newsletters, special offers and appropriate prizes.
Even some game related merchandise will be produced in the future.

It will be such that all who buy new games from Opcode Games will receive a PIN-code.
That PIN-code is for later use with your new Super Game Module and your Super Games.

The first game released with this new code was Pac-Man Collection.
The next game with such a code might possibly be DKA which might be before this year 2014 is out.

So keep your code safe it will undoubtedly be used for all new upcoming games from Opcode Games.

(The PIN code is probably taken out and will probably not be used anyway.)
A reason to be a member is that Opcode Games will release an updated version of Space Invaders Collection, and it's going to be an Opcode Club exclusive.
So the only way to get the game is by becoming a member of the Opcode Club.
Opcode prizes for members are ready, a selection of mini posters of existing Opcode games, with more to come.
Opcode has also in a way partnered with Phil Boland to have an exclusive set of trading cards based on existing and future Opcode games produced.
The cards will be club exclusive, and the first one will be offered as part of the welcome kit.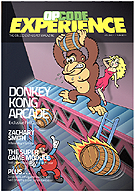 The club is more ready than ever before, over 100 Club subscribers can't be wrong.
Jess Ragan, Dale Crum at DOC4, Greg at Off Base Productions has done a great job for the first edition.
The full colored magazine will have 12 pages, 150g glossy paper, and will be offset printed.
The 2nd magazine is working on already, but maybe with another behind the wheel in addition to Eduardo.
Eduardo is behind with the schedule.
When it enters into force is not known at present.
A one year membership is going to cost at least a mimiun of $5.00, including all the benefits and privileges listed above.
No money will be required yet.
Members will be requested payment once the club officially starts activities which might be before this year 2014 is out.
The Opcode Experience Magazine is also you.
You can safe send reviews, stories and pictures of collections and others to the editors.
The address is showed on the top of this screen.
To become a member, please send following information to club@opcodegames.com

Include your full name as you want it to appear in your member card, also your Address, City, State and Zip code.
Last updated June 11 2014.

The pictures above,
are
used
with permission from
Doc4
Design.