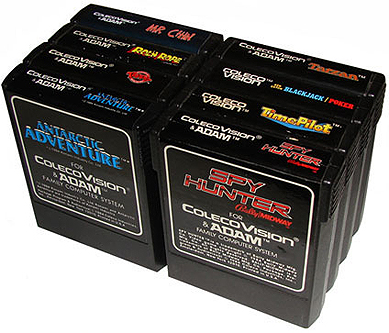 Almost all ColecoVision Games Releases.

Criteria:

Games psysical released for The ColecoVision Video Game System as a Cartridge format.
Almost all Officially, Homebrews, Collections and Double Enders reported.
There is now 654 registered ColecoVision games in the list next to.
| | |
| --- | --- |
| | ColecoVision Games that is updated with at least sheet # 63. |
| | ColecoVision Games is not yet fully updated. |
| | ColecoVision Games that is either waporware, not released yet or has other reasons. |
More than one game in a single cartridge counts as one game.
Other ColecoVision Cartridges / None Games.
CV Drum
Super Action controller test cart
The Scetch Pad
The Final Test Cartridge
Forgot some ? please e-mail, so it can be corrected.
Last updated:
August 22, 2020.
July 05, 2020.