Harvey is a programmer from Ontario Canada.
Harvey is not only a programmer, but do also works with Electronics and Hardware.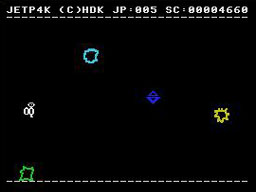 Harvey programmed Jetpack or JETP4K as he call it for our CV in 2006.
It's a side-scrolling game, where you have to avoid the incoming rocks to stay alive, and gather diamonds to sustain life. !.
The game is completed and for sale.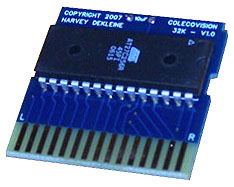 Harvey Dekleine made also this PCB out of many for ColecoVision Cartridges.

Squares!!
Harvey has made this game above possible to our ColecoVision.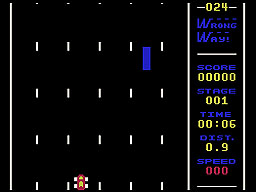 Wrong Way
Harvey made also this demo above.
Whether this demo should have been a game is not known, the game was never completed.



The latest from Harvey's hand are this analoge PCB for AV Out for our ADAM and ColecoVision System.
There is Video Out, Dual Mono, and even seperate ajustment for the colors, Y-Pb-Pr.
Harvey is also the man behind the electronics inside the CollectorVision Arcade Quality Controller.
Harvey is so good with electronics, that he is the most selected from among other, Team Pixelboy and CollectorVision, to solder many of their games we know today as newer games.

Harvey was also interviewed for his game Squares in the former online magazine: coleconation.com
opcodegames.com has filed a part of this material.
His biggest project is a ColecoVision clone called CV 1.2, this are for now on hold.
Harvey can be contacted via this e-mail.