Todd Scheele is located in Toledo, Ohio U.S.A.
Yurkie got his first ColecoVision as a kid in 1982 and he is still a big fan of it.
Todd loves to change things for his Colecovision and especially for others.
Yurkie offers in many cases to strongly improve your existing ColecoVision.
And people from U.S. Canada and Europe contacts him for his great offers.
Scheele is also a beta tester for many of the games from Team Pixelboy.

Alongside that Collectorvision started programming the game Mario, manufactured Yurkie a set Colecovision controllers in a nice wrapper.
All Controllers produced were totally sold out.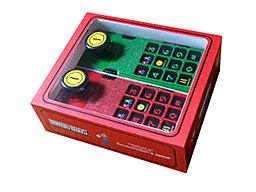 Super Mario Controller set for ColecoVision.
Special painted with custom overlays included, nicely inspired by "DoubleDown" -also living in Toledo, Ohio.
Those Controllers from Yurkie was a huge succes that should prove not to be the last time.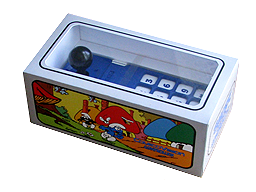 Smurf Controller set for ColecoVision.
So when the game "Smurf Challenge" was on the way, begun Todd to produce some more, this time in blue paint with white overlay.
Every single one was quickly sold out.
After that adventure above, started Yurkie a new project namely: Project Ball knob.
The ball knob in inspired from an original version from mid-80's, namely: Nice and E-Z from G.A.M.E.S.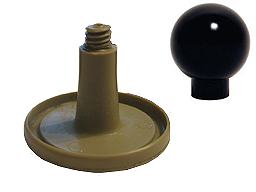 Yurkie offers this modifying for you nice and E-Z.
This modifying do so your ColecoVision Controllers be more accurate.
| | | |
| --- | --- | --- |
| | | |
| AV Out with sound. | Pause feature. | 12 seconds delay, not with this one. |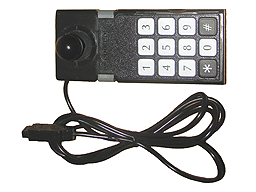 Tired of the old coil wire?
Yurkie fix this too.
He simply offers replacing it.
New for ColecoVision is internal power supply and Power LED.
Also a flashing pause LED can be added to your ColecoVision.
Contact him now.
Webpage : xxxxx
Youtube page: Toddtoledo
To get in touch with Youki, try this: e-mail.