" This is the greatest ColecoVision Video Game system you will ever need! "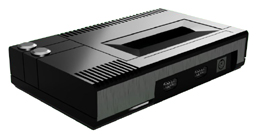 This is the closest you can get on a new ColecoVison.
A new FPGA mini console, with ColecoVision cartridge port.
A reimagining of the greatest arcade quality video game system of all time.

Engineered with an FPGA., but this one has a ColecoVision Cartridge slot.
This new console is focused on the 80's 8bit ColecoVision era.

100% accurate and compatible with all ColecoVision game cartridges!
And since this is an open FPGA source, will you also be able to play all your Atari 2600 games via SD.
It will later be possible to run Atari 2600 game cartridges through an game adapter.

Explore and re-live the 80's arcade quality video game system with no compromises.
This system is flicker free, thanks to the expanded graphics support.
Do not try to see this as another product than a ColecoVision at the moment.
Don't support this project if you have negative feelings, choose instead another product.

Phoenix Video Game System:


Dimensions:
7.50″ wide = 19 cm.
4.75″ depth = 12 cm.
1.70″ high = 4 cm.
Final Case design subject to change.



Technical Specifications:
Spartan 6.
100 Mhz.
Currently unavailable details.

Compatibility: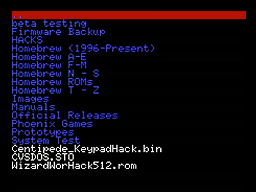 Compatible with almost all ColecoVision game cartridges and ROMs.
Can play almost all standard Atari 2600 ROMs.
Region free: works on all newer Tv. Systems and Monitors.
Worldwide Compatibility Power Supply: 100-240V., 50-60Hz.
The system will play all your Super Game Module 1™ games, officially licensed by Opcode Games.


Video: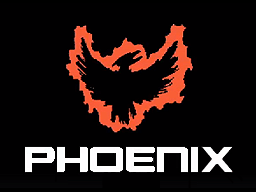 In standard ColecoVision mode is 16 colors available.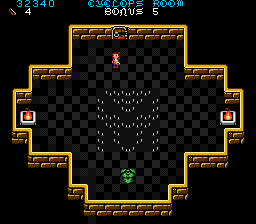 Venture DX for Phoenix VGS.
In expanded mode is there 64 programmable 12-bit color registers, which again means over 4096 colors available.
Expanded games resolution is 256 x 240
32 Sprites per Scanline and Smooth Scrolling.

HDMI Output. 640 x 480p, upscaled 4:3 Digital Retro Signal.
Fresh Digital 480 crispy pixels is the best possible scaled signal for this resolution, and you will NOT see any difference in a higher resolution.


Audio:
Digital audio output via HDMI.
Built in the SEX7264(89) "Courtney" Wavetable Sound Generator (WSG)
Courtney is a new added custom sound chip which can produce a rich plurality of sounds with minimal intervention of the CPU.
Courtney implements 2 operating modes.

A native mode which features wavetable synthesis, the same sound technology of the Konami SCC, Namco Pac-Man, NEC PC Engine and Waldorf PPG Wave.
And a legacy mode which is 100% compatible with the AY-3-8913.

Courtney's register-based interface is based on the AY-3-891x series, allowing direct binary-level compatibility with that series, and facilitating the support of the new features to the programmer.

Native mode also adds extended parameter ranges such as full 8-bit noise frequency for more dramatic explosions.
Stereo positioning and a direct DAC mode, allowing clean, single channel 8-bit PCM sample replay without having to combine all 3 channels in a complex manner.

The native mode also allows better lo-fi speech synthesis and digital audio using technologies such as Wyz's ISR sample replay by employing pure harmonic-free sine waves instead of square waves.



Special Features:
Video Enhanced and flicker free Compatibility built-in.
Original-style DB-9 Controller Ports for 1 or 2 players.
Original Colecovision game Cartridge Port.
Plays all ColecoVision SGM1 Games.
1 extra original-style SNES/SFC Controller Port for even more controller compatiblity! (NTT Data compatible).
SD card firmware updating via the SD card slot.
Loading ROM files via SD card is available.
PS2 Keyboard input.


Other Features:
FPGA based open source.
At least 10 digital Homebrew games included.
Very nice development tools included for programmers.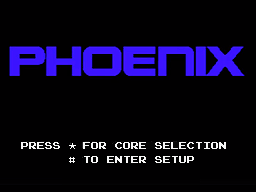 Following cores is added with the launching in August 2019.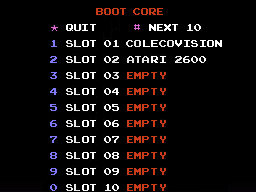 Now: ColecoVision - Atari 2600
Later for: Arcade - Coleco ADAM - NES - MSX - Intellivision - Sega Master System.
Note:
The Arcade cores wouldn't be using MAME.
Each core would be the hardware recreation of the actual arcade, not using a software emulation method.
So the each arcade core would be specific to a specific game.

Includes:

1 CollectorVision Phoenix Video Game System™



1 Boxed Sydney Hunter & the Caverns of Death, Exclusive pack-in Game.
1 Instruction Phoenix Video Game System Manual.
1 Instruction Game Cartridge Manual.
1 HDMI Cable.
1 Worldwide USB Power Supply: 110-240v, 50/60hz, USA/JPN/EU plug-type.

No Controllers included.
CollectorVision Games prefer to focus first and foremost on the console itself and make it completely right.
The console is already compatible with original ColecoVision controllers, NTT and any other compatible 80's DB-9 Controllers out there.
You will not be able to use Controllers from the AT Games' CV Flashback.
But you will be able to order a cheap NES look-a-like Controller together with the system if you like.
Also, rumors says, it will be possible to use Opcode Games' new upcoming Super Game Controllers designed by Ted Meyer.




Last updated:

July 13, 2019.
May 23, 2019.
April 22, 2019.
April 14, 2019.
March 06, 2019.
December 23, 2018.
November 08, 2018.